SWEET, Sour & Spicy Candy
Dripped in sweetness and topped with a blend of good pleasure, these bite-sized gummies will unlock a new level of flavor.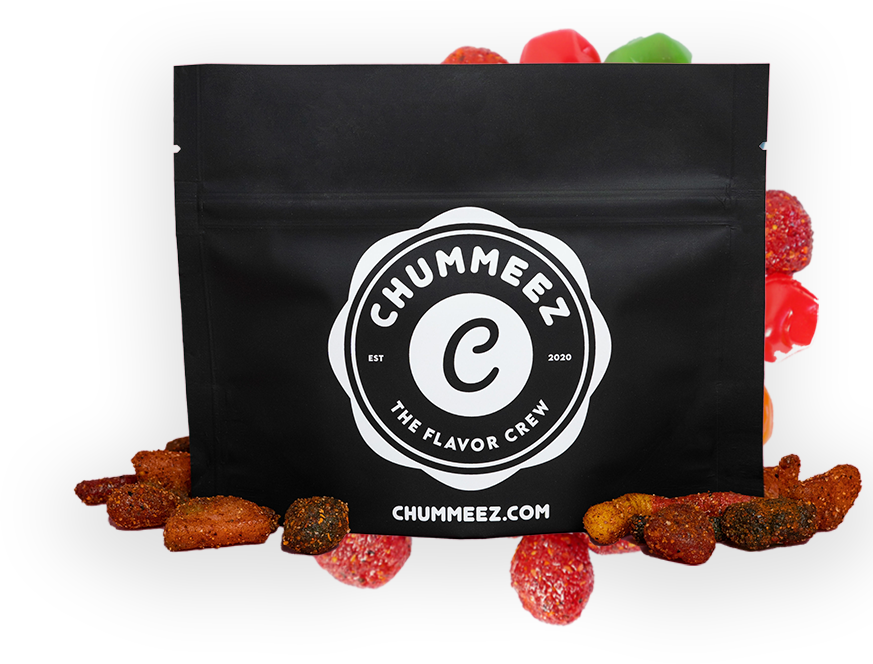 About Chummeez
What began as a craving, catalyzed into a creation of The Flavor Crew. Amidst the global pandemic, CHUMMEEZ was established as a way to bring people together. "Chum'' by definition means close friend or companion. We believe food brings people together and we are more than your average candy! CHUMMEEZ is a mash-up of flavors you can feel. Like a good chum, the product lays the foundation of the perfect atmosphere - spontaneous, fun and creative! CHUMMEEZ is diverse and unique, stretching the boundaries of candy culture!
What people are saying
Finally !!! Got my hands on some chummeez!They are so delicious!It's very addictive and highly satisfying!
Linh Wong
I hate letting my son eating sweet stuff but I can't resist of your candies and i feel bad when i try to eat it behind his back so i gotta share with him.He lovessss it🤪🤪🤪😍😍😍
Ivy Tran
Chummeez,(Melissa Nguyen),my lucky day !!! Again 2 out of 2 winner buys today 🥰 i have been eyeing these chamoy candies forawhile now !!!! Today,i felt ambitious to go on a delicous food hunt to satisfy my cravings: i am BEYOND satisfied !!! Not only is the flavor on point,but the selection and variety of these candies were absolutely exciting !!! 😜🥰 i dont know how many bags i would have to buy to get all these different kinds .... likely 10 !! Andi would hate to have so much candy overload in my house, so getting these was just perfect !!!I got thr OG mix and the watermelon!Both delicious,just depends if you enjoy the traditional kinds more or likealittle excitement in your life 😜 you can definitely taste the watermelon and it also has chamoy.I usually dont care about wrapping / presentation as much as long as what's inside is tasty ... but i have to say,they upped their game with these professionally bagged candies with reclosable zipper bags, plus nice and simple logo 👌🏻 Highly recommend !!! Cant wait to get my second batch ans share with my friends and family ❤️😋
Thu Nishimoto
This one is so good.Very Interesting taste that I've never tried before.I love gummy and fall in love with this one right from 1st time tried it.Can I order 1 original mix and 1 watermelon hot?FV pick up.Thanks!
Moonie Hoanh
CHUMMEEZ is the best tasting candy ever! I have tried many many different kinds but by far this is the best!!! Try it with tequila shots it's delicious 😋!!!
Esther Diaz
Chummeez LOCATOR
IN A STORE NEAR YOU
Need your CHUMMEEZ fix now? Search your area to locate one of our CHUMMEEZ partnered vendors. Partnered vendors carry limited stock to service the local Chums within their area. Contact them directly to find out what they have available now!